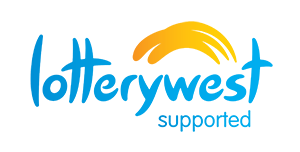 Thanks to LotteryWest, MSC has now extended its Emergency Relief Program to Australian Temporary Residents. The program will operate on the same basis as it does with regards to Australian Citizens and Permanent Residents.
All applicants will be assessed by one of our staff and appropriate financial or other assistance including referrals to other programs of MSC/Other Agencies will be made.
To access our Emergency Relief program you are required to fill in the Emergency Application Form below. After submission of the form, you are required to email a photocopy of your passport details to atr@mscwa.com.au.
MSC Emergency Relief Application Form
MSC strongly recommends that you seek Emergency Relief assistance from the Red Cross in the first instance (see below).
MSC's Emergency Relief (ER) services for Australian Temporary residents are not available on Fridays and our offices are closed over the weekend. All requests for ER received after 3 pm on Thursday will be actioned on the following Monday or Tuesday. If all relevant documentation is not provided with the online request for ER, the processing will be further delayed.
Red Cross Assistance Emergency Relief (1800 733 276)
The Red Cross has been funded by the Department of Social Services to provide emergency relief payments to people on temporary visas made vulnerable by the COVID-19 pandemic. For more information please visit https://www.redcross.org.au/get-help/help-for-migrants-in-transition/help-for-migrants-in-transition.
Download MSC Emergency Relief Application Form